| | |
| --- | --- |
| From: | Ice-T and Afrika Islam |
| Date: | December 16, 2006 |
| To: | Jordan Maxwell |
| Subject: | Welcome to the Machine |
Afrika Islam and my fellow members of the Machine would like to invite Jordan Maxwell to become an honorary member of the Machine Project, and we would also like to thank him for all the mountains of knowledge, wisdom and over standing, reasons, factology, and inspiration he has given us over the past years -- opening our eyes to the truth of the matrix; the Masters of the system called the New World Order -- as well as helping us follow the trail of truth. He is a great Master Teacher, and we are most grateful for his relentless battle to free our minds, bodies and souls from the death-grip of the Matrix, better known as the New World Order. As you can see -- and hear -- his works in many of the mouths and minds of the Universal Zulu Nation, and others in the hip-hop culture that are awake and aware. Is a great honor to be able to call him both a teacher and friend.
Welcome to the Machine.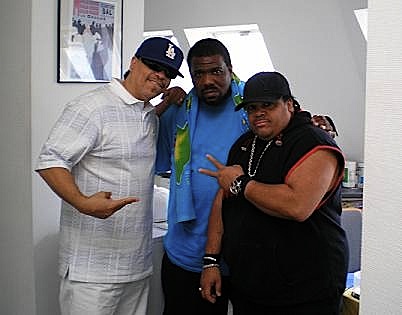 Ice-T, Afrika Bambaataa, Afrika Islam

And we dedicate this song, "NEW WORLD ORDER," to you.